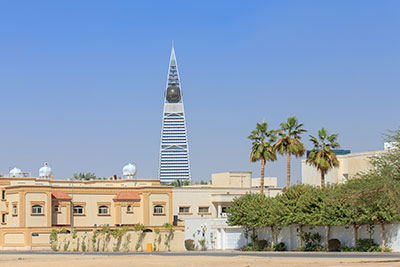 Ferrovie dello Stato Italiane, as Member of FLOW consortium with Ansaldo STS and Alstom, has received today a letter of award by ArRiyadh Development Authority (ADA) related to the operation and maintenance services contract of lines 3, 4, 5 and 6 of the Riyadh Metro (Saudi Arabia).

The contract, which runs over 12 years, amounts to 2.9 billion USD (equal to 10,9 billion Saudi Arabian Riyals) considering as total value the maximum performance achievable from the consortium. FS Italiane's share is equal to 1 billion USD.
"This is an excellent opportunity to export, in line with the new industrial plan, the Italian railways know-how in the world to serve Riyadh citizens with world-class operation and maintenance services", said Gianfranco Battisti, CEO and General Manager of FS Italiane. "We are proud that our technical and technological experience in the management of local and urban railway transport in Italy will effectively reshape the mobility of Riyadh, the capital of Saudi Arabia. We will be committed to working with our partners of the FLOW consortium in order to ensure the success of this operation with the highest level of professionalism, a distinctive feature of the FS Italiane Group".
FLOW will provide a comprehensive range of O&M services for lines 3, 4, 5 & 6 of total length of 113 Km and 50 stations including 2 main station and 5 interchange stations, 3 depots, 3 OCCs. The services also include Metro Operation, Security, Passenger Assistance, Facility Management, Maintenance of Buildings (stations, Park & Rides, depots etc..) and the complete transit system, including Trains, Signalling, Telecommunication, Power Supply, Passenger Information, among others.
The O&M contract has been devised based on worldwide best practices, and against global KPIs in urban metro operation and maintenance, namely in the areas of Passenger Services, Facilities Management, Transit System, Health & Safety and Security, as well as Local Content.
The contract, as set by ADA, carries a minimum Saudization target of 45%, as well as a minimum level of 55% for Local Content in the areas of supplies and services related to the Riyadh Metro operation, in addition to on-the-ground logistic support.
In addition, FLOW will introduce to the job market several types of positions for Saudis, both males and females, in various Engineering specialties (such as Civil, Mechanical, Electrical and Telecommunication), along with a wide range of vocational positions: Special technicians, Customer Service jobs in Ticket Sales, Safety & Security, as well as other Administration positions.