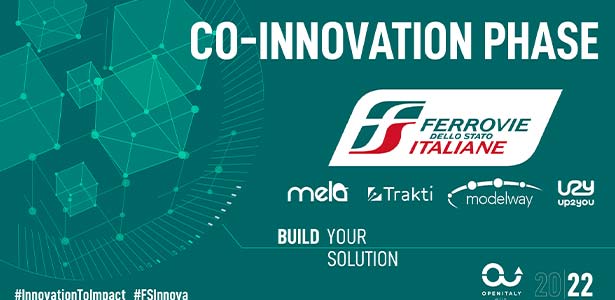 Rome, 11 November 2022
After the exploration phase (Discovering & Sharing) and the selection phase (Scouting & Screening), the Open Italy Elis programme – which the FS Group has joined ye again in this 6th edition – enters the Co-innovation Project phase. This step sees companies and start-ups collaborating on a Proof of Concept that will be presented to the community at this year's closing event.
The FS Group, Italferr and Trenitalia, collaborate with start-ups, Up2You, MelaWorks, Modelway and Trakti to develop projects ranging from sustainability, digital document management for worksites, predictive maintenance and after-sales customer relationship management. The ultimate goal is to find different working methods and new digital solutions that make everyday life an easier experience and processes more effective.