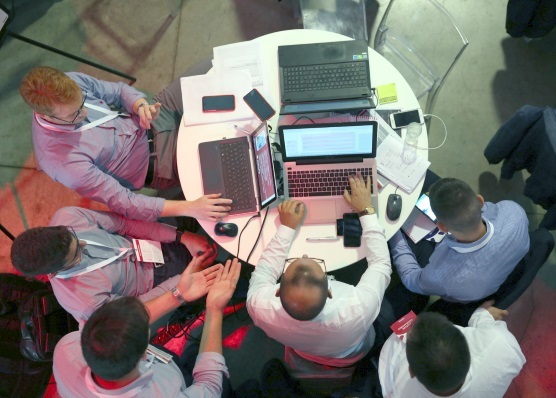 On 22 and 23 January 2020, the Innovate Boot Camp will take place in the Officine Farneto (Rome). The 10 projects earning the most votes via the FS Italiane crowd voting platform and the most successful then move on to the actual training phase. 
In this phase, the teams representing the top 10 ideas with votes from over 6,000 employees shall work to present their project to an exceptional jury.
The Boot Camp event was attended by startuppers from the world of innovation and digitisation along with noteworthy speakers: Luca Tomassini (Vetrya), Lucia Chierchia (Gellify), Alberto Eugenio Tozzi (Bambino Gesù) and Massimiliano Montefusco (RDS). 
On 22 January, the teams worked with the support of facilitators and startuppers who facilitated the better development of their ideas. On 23 January, the work was presented before a technical jury tasked with determining the 5 teams to enter the acceleration pathway in order to transform the proposals into valuable projects.
The five teams will now have to develop projects in agile mode, together with the mentors, assessing the technical and economic feasibility. In June, the winner of Innovate 2020 will be declared from amongst these 5 teams.