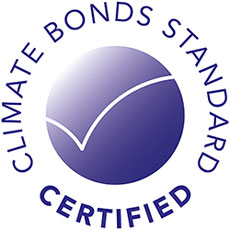 FS Italiane is the first Italian Issuer to obtain the Climate Bonds Initiative certification. CBI is an international no-profit organization with the mission of encouraging a sustainable finance worldwide to fight the climate change.
This key certification, confirms the FS commitment on the environmental sustainability and full compliance of its investments programme with the ESG criteria.
In October 2020 FS Italiane has been selected for the Advisory Council for the Green Bond Principles (GBP), Social Bond Principles (SBP) e Sustainability-Linked Bond Principles (SLBP) of the International Capital Market Association (ICMA), of which FS Italiane has been a member since March 2020.
The inclusion of FS Italiane in the Advisory Council strengthen the FS Group's commitment on sustainable finance and climate change issues.