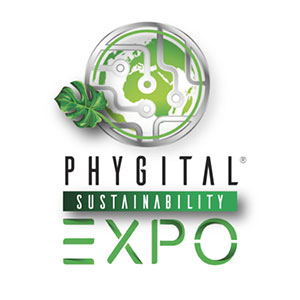 The Phygital Sustainability Expo 2021 was held in Rome on 5 July, as a day entirely dedicated to sustainability in the fashion and design sector. The event was organised by the Sustainable Fashion Innovation Society, of which the FS Italiane Group is a partner. The event brought together professionals, designers and managers, uniting traditional companies and high-tech startups.
The occasion was not merely an opportunity for debate and reflection on the theme of sustainability in the fashion and wellness industry, but was also replete with new opportunities. Indeed, a very special contest was launched during the course of the event, in the name of environment and innovation. Arising from the collaboration between FS Italiane and the Sustainable Fashion Innovation Society, the "Contest of Ideas" invites fashion brands to design a line of sustainable gadgets (pens, reusable shopping bags, innovative and original contraptions) for Ferrovie dello Stato Italiane. The winner, as decreed by the FS Italiane Group, will be announced by 31 October 2021. The gadget chosen for having been designed in an entirely environmentally-friendly way will then be produced by FS Italiane, which will also bear the costs. Brands have until 30 September to submit their proposals.
The Sustainable Fashion Innovation Society is a non-profit association committed to enhancing new brands developed in the interest of sustainability whilst supporting traditional names in their transformation towards production that respects the planet.