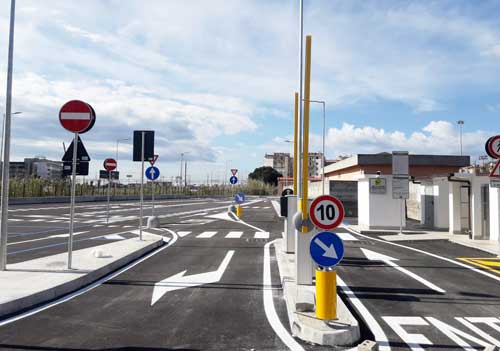 Metropark (FS Italiane Group) has opened a new car park at the Salerno Irno station.

Constructed by Rete Ferroviaria Italiana (FS Group), it is located on Viale Unità d'Italia, near the promenade and the Cittadella Giudiziaria (home to the new Court of Salerno), offering a total of 65 parking spaces – two of which are dedicated to people with reduced mobility.
Technologically advanced
Equipped with automated access control and video surveillance, real-time customer assistance and the set-up to charge electric vehicles in the future, the parking station is an important piece of the redevelopment project for the area and an improvement of services for citizens.
Timetable and rates
Open 24 hours each and every day, the hourly rate is one euro and just 50 euro per month for those with a travel pass. There is no charge at all for the kiss&ride mode, for stops of less than 15 minutes.
Use via app and web
Through the Metropark app, you can check the availability of a parking space in real time. Soon, it will even be possible to book and pay for integrated tickets (train + parking space) on the Trenitalia portal, whilst with the nugo app, it will be possible to book and pay for parking.
The realisation of the new car park is part of the FS Italiane Group objectives which, through infrastructure and services to enhance modal exchange, aims to improve sustainable mobility with the transfer of traffic quotas from private vehicles to collective transport along with developing new forms of movement, including shared and electric.