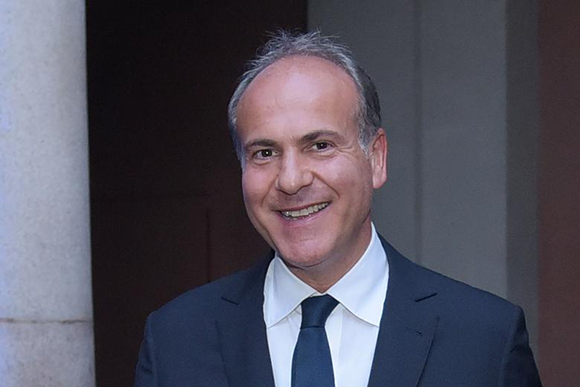 Milan, 18 October 2019
"Innovation, technology and digitisation are key factors in promoting sustainable development in Italy and ensuring better quality, punctuality and efficiency for the people.

Digital offers a huge possibility for change and discontinuity," declared Chief Executive Officer and General Director of FS Italiane Group, Gianfranco Battisti, in Milan to discuss digital.
"It is a challenge that managers must be able to grasp, embrace and anticipate by becoming ambassadors for a new model of growth and development. This is a vision that the FS Italiane Group is pursuing with the 2019-2023 Business Plan containing 58 billion euro in investments.
Over the next five years, six billion euro has been earmarked for technology. To this end, the FS Italiane Group has created FS Technology, a hi-tech company that aims to enhance and support innovation and position the FS Group as a digital innovation hub and point of reference for the technology community of the world of mobility and sensitive infrastructure.
This renders it possible to make a decisive change to the corporate processes and organisation, whilst responding to the needs and demands of people by providing a personalised service.
Transporting 1 billion passengers each year, the FS Italiane Group has successfully built and manages the Italian High-Speed Network, which has become a reference model for Europe and the world despite marking its first decade only in 2019.
Finally, the FS Italiane Group is the largest Italian investor—with about 7 billion euro of average investments per year— as of 2019 and will continue to grow in the coming years until reaching €13 billion per year in 2023."