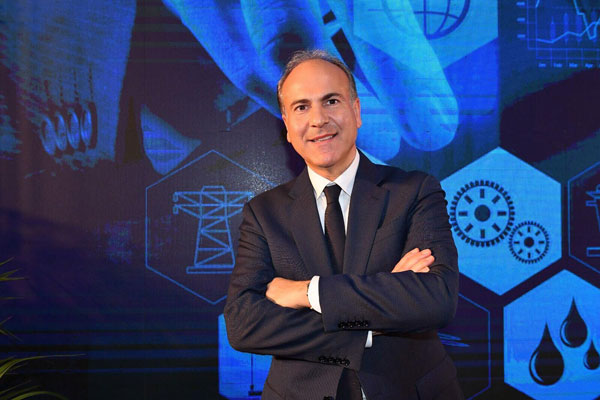 Rimini, 20 August 2020
Investments in infrastructure, digitalisation and sustainability.

The FS Italiane Group supports the development of the Italian economy and tourist sector by generating – over the next ten years – growth, work and income to allow new generations to live in a country that is more sustainable and more competitive, and provides better services for its citizens and tourists.
"It is important to go back to our fundamental values. These are focusing on people and, as a company, not just working on maximising profits but also aiming at generating shared value, especially in the areas where there is most need," said Gianfranco Battisti, CEO and General Director of the FS Italiane Group at the Meeting for Friendship Among Peoples taking place in Rimini.
"The crisis caused by the coronavirus is an accelerator to implement needed changes," continued Battisti. "Then there is the issue of training," added the CEO of FS Italiane, "because training people for new professions is a way of being innovative in tackling this crisis."
"To help create value we have set up a plan to invest in new infrastructure, both physical and digital. This is completely in line with the European guidelines for the Green New Deal and the digital agenda. We have allocated twelve billion euros to buy 2000 new vehicles, including ecologically-sustainable trains and buses and four billion for digitalisation to improve our relationship with final clients and bridge the technology gap," Battisti explained.
"New infrastructure will ensure sustainable development for the generation of millennials so as to hand onto them a country that is more competitive globally. It will be essential to re-think what we provide in terms of journey experience, focusing on people and health safety, taking a new look at the model for business and leisure traffic, and also rediscovering forms of slow tourism through night trains and historic trains, as well as redistributing tourism."
"Finally," concluded Battisti "in local public transport we have to focus on comprehensive electric mobility, while with freight it will be essential to shorten the distribution chain for supplies. It will be very important to integrate mobility platforms.